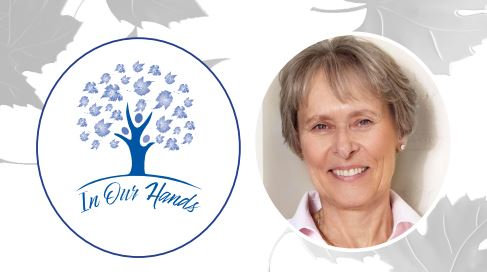 CAMPAIGN LAUNCH EVENT:
The Stratford General Hospital Foundation's 
In Our Hands Capital Campaign
LAUNCHED 06/08/2022  
Featuring, Dr. Roberta Bondar
—-
Re-watch our livestream:

Chemo Pharmacy Renovations
WALL SMASHING Ceremony - September 2021 
CONTRACT SIGNING- January 2023
* Experience a VIRTUAL TOUR of our new Chemotherapy and Pharmacy units HERE: https://bit.ly/IOHChemoP *
RADIO INTERVIEWS

In this ongoing series, CJCS' Jamie Cottle  interviews our colleagues and supporters
of the "In Our Hands" capital campaign.

 Thank you to Vista Radio for this partnership.





Listen to each interview by clicking the links below:

Rick Orr - "In Our Hands" Campaign co-chair
Interview:
Listen Here

Radio Promo:
Listen Here

Andrew Williams- President and CEO, Huron Perth Healthcare Alliance &
Board Member of the Stratford General Hospital Foundation
Interview:
Listen Here

Radio Promo:
Listen Here

Paul Roulston - "In Our Hands" Campaign co-chair
Radio Promo:
Listen Here
                                                     
 Andrea Page - Executive Director, SGH Foundation
Interview:  Listen Here                      

Radio Promo:  Listen Here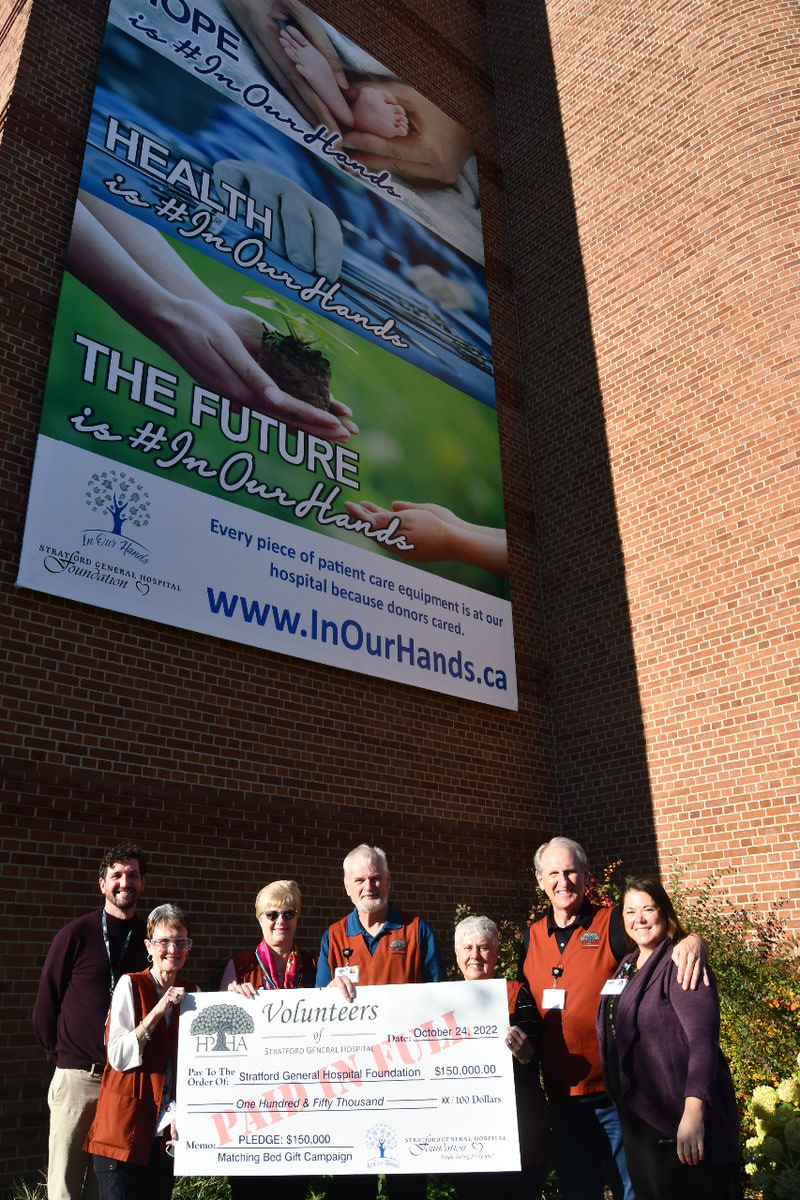 L-R: Mark Gibson-Corporate Lead Volunteer Services and Student Engagement
Carolyn Yundt, Nadine MacLachlan, Charlie Peterson, Brenda Mitchell, Pieter VanMeekeren
and Cheryl Hunt-Community Giving Manager SGH Foundation.
On October 24, 2022 members of the Volunteers of Stratford General Hospital (VSGH) council gathered to celebrate that their
$150,000 pledge is now paid in full for the Matching Bed Gift Campaign!
Thank you to everyone who helped fulfil this goal. As there are still beds to be replaced at the Stratford General Hospital site,
the VSGH continues to raise funds to support this. 
Online "Bids for Beds" Auction- November 14th-27th 2022
The VSGH would like to thank Chartwell - Anne Hathaway Retirement Residence who were a generous sponsor of this auction.