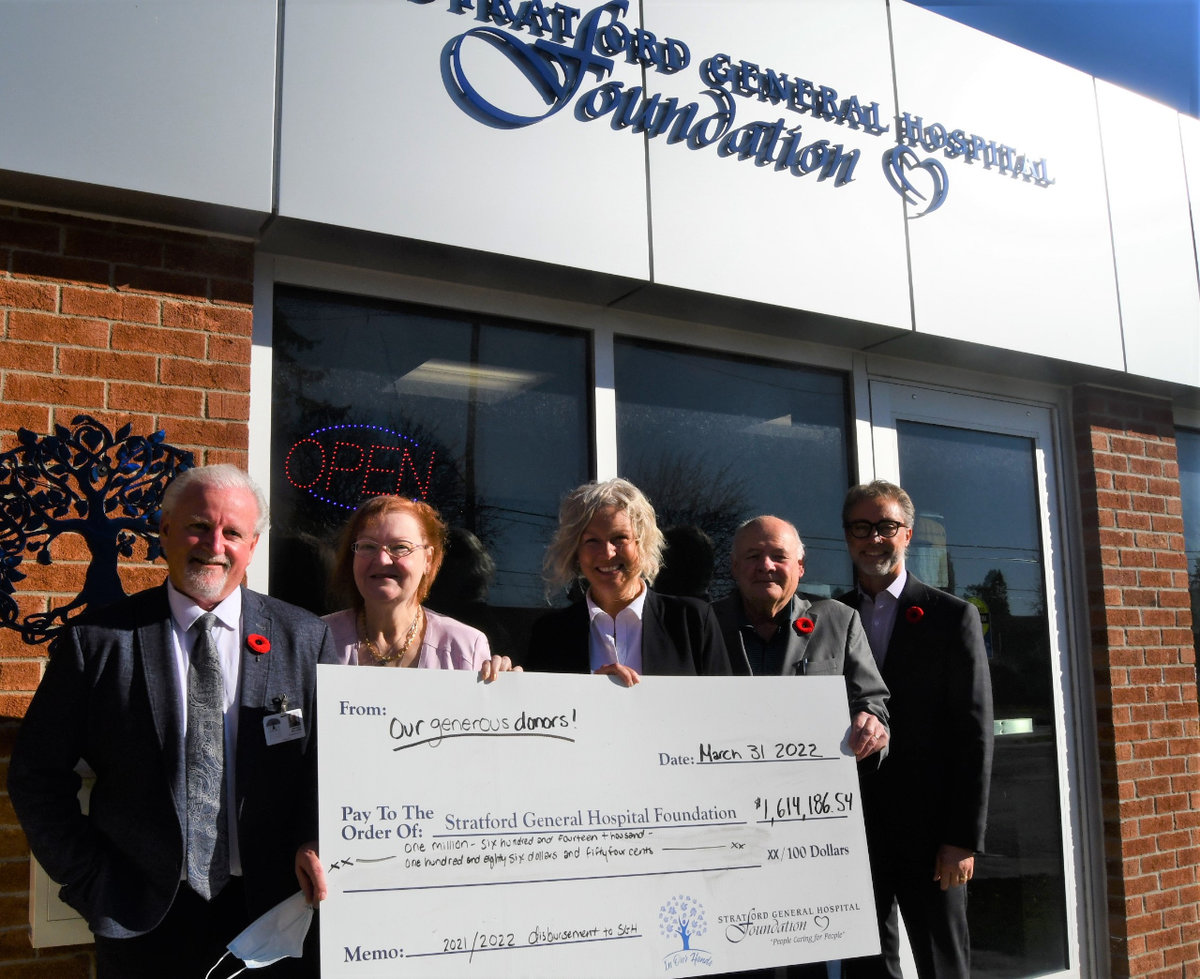 Our Donors Have Real Impact
SGHF Board Members, L-R: Andrew Williams- President and CEO HPHA, Andrea Page- Executive Director SGHF, Barb Thibeault- Board Chair,
Hugh McDonald, and Rick Orr- IOH Campaign Co Chair.
Regrets: Phil Buxton- Treasurer, Paul Roulston- IOH Campaign Co-Chair, Josef Frank, Matt Rees, Dr. Keith Sparrow, Jean Smelski, Alyson Conrad, Robert Gould,
Fritz Steigmeier, and Colleen Misener (Honourary).

The SGH Foundation Board Members send their heartfelt thanks to our wonderful donors…
In the 2021/2022 fiscal year: an impactful $1,614,186.54 was raised to help purchase much needed tools and equipment for our hospital.
We couldn't do it without your generosity!
Stratford General Hospital Foundation Staff
Andrea Page
Executive Director


[email protected]


519 272 8210 ext. 2627
Melissa Steinbach
Data & Finance Manager


[email protected]


519 272 8210 ext. 2632
Christy Wood (Mair)
Data Entry Clerk


[email protected]


519 272 8210 ext. 2636
Merle Clarkson
Social Media & Development Coordinator


[email protected]


519 272 8210 ext. 2626
Cheryl Hunt
Community Giving Manager


[email protected]


519 272 8210 ext. 2635